What Should I Take to a Theme Park?
What Should I Take to a Theme Park?
5 June, 2023
Deciding what and not to bring along for a day at the theme park is trickier than you might expect. First, there's the weather to consider which, let's face it, should be top of your priority list here in the UK. And there's also the fact that you'll be out and about for most of the day, so will need things like comfy shoes and different clothes should the weather take a turn.
Remember, though, that you won't want to be laden down with lots of stuff either. With tons of rides and attractions to enjoy, what you wear and what you carry could seriously impact your enjoyment of the day if you make the wrong choices.
So, what will you need for a day out at Oakwood? And what should you wear? Our ultimate guide to dressing and packing for a trip to the theme park should steer you in the right direction.
What Should You Wear to a Theme Park?
If you have big plans to ride every ride at your favourite theme park, you'll need to wear the right clothes that won't stand in your way. Think comfy shoes and no-hassle garms that are appropriate for the weather.
Here's a quick look at a few do's and don'ts of getting dressed for a day at the theme park…
Do wear super comfy shoes that you're happy to walk all day in. You'll be putting in some steps and standing for long periods, so always go for comfort over style here.
Don't wear slip-on shoes or sandals that are likely to fall off your feet on faster thrill rides (believe us, it happens more than you think). Instead, wear lace-up shoes or trainers that will stay firmly on your feet no matter how fast you're travelling.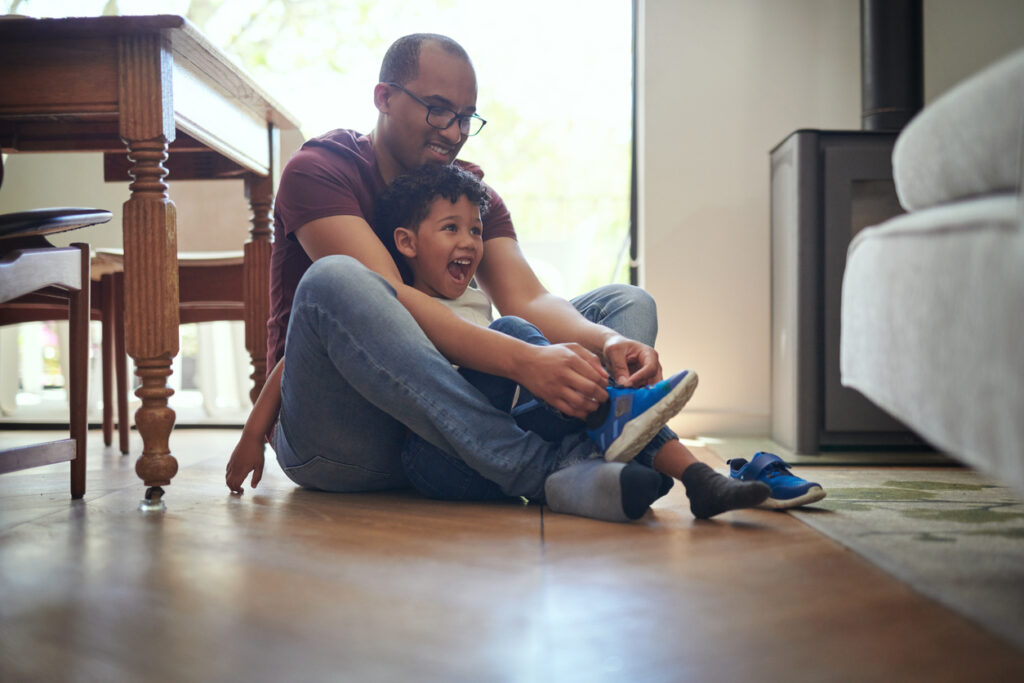 Do check the weather for showers and bring a light waterproof jacket along if needed. Remember, you'll be outdoors for most of the day, so you don't want to get sodden through within your first few minutes of entering the park.
Don't bring a jacket if you don't need one, though. You'll want to "travel" as lightly as possible at a theme park, with no unnecessary items to worry about as you explore the park.
Do wear practical clothes that won't cause you any hassle. Floaty skirts and dresses, for instance, are bound to annoy you as you're stepping on and off rides.
Don't forget that you'll need somewhere safe to store your phone or valuables; a zipped jacket is a great choice for this. Bags are bound to get in your way if you have big plans to hit every ride in the park – unless one of your party volunteers to wait with the stuff while you head for the queue.
Bonus tip: Caught out by the weather during your trip to Oakwood? Not to worry – you'll find everything from warm sweatshirts to rain ponchos over at our souvenir shops, all of which are marked on our park map.
What to Take to a Theme Park
So, we've covered what you should wear for a day at the theme park – now it's time to think about what you should (and shouldn't) bring along with you.
As above, we've categorised our list by do's and don'ts, since there are definitely things you'll need and definitely things you won't when planning a trip to a theme park. Let's get into it.
The Do's of Packing for a Theme Park
Do bring a small bag if you need one. We'd recommend a small, crossbody bag that's large enough to carry all your essentials, but not bulky enough to stand in the way of your enjoyment of the park..
Do remember to bring small first aid kit and other personal items along, including hand sanitiser, tissues, and SPF sun cream. Some items may be available to purchase onsite but if you're unsure, it's best to play it safe and bring your own.
Do make sure your phone is fully charged and bring a small power bank along if you have one. Smartphones are indispensable at theme parks, allowing you to order food, , check park maps, and, of course, take lots of photographs. Plus, you'll also need a phone to stay in touch with your group.
Do bring your sunglasses along. Remember, you'll be outside for most of the day and, provided the British weather holds up its side of the bargain, could be doing a lot of squinting if you forget your sunnies. On those very hot days, a well-fitting hat or cap is worth it too, although will have to be removed when on the rides.
Do consider bringing a cheap pack-a-mac or poncho along, even if it's a warm, rain-free day. Most theme parks have at least one water ride, so you'll be pleased you have waterproofs with you when you take the plunge. Plus, there are never any guarantees with the weather, so a thin poncho provides nice peace of mind. If you do accidentally forget, ponchos are available to purchase on site!
Do bring snacks if you're permitted to do so. We're not talking about a full picnic, of course, but things like energy bars can serve you well during a full day exploring the park.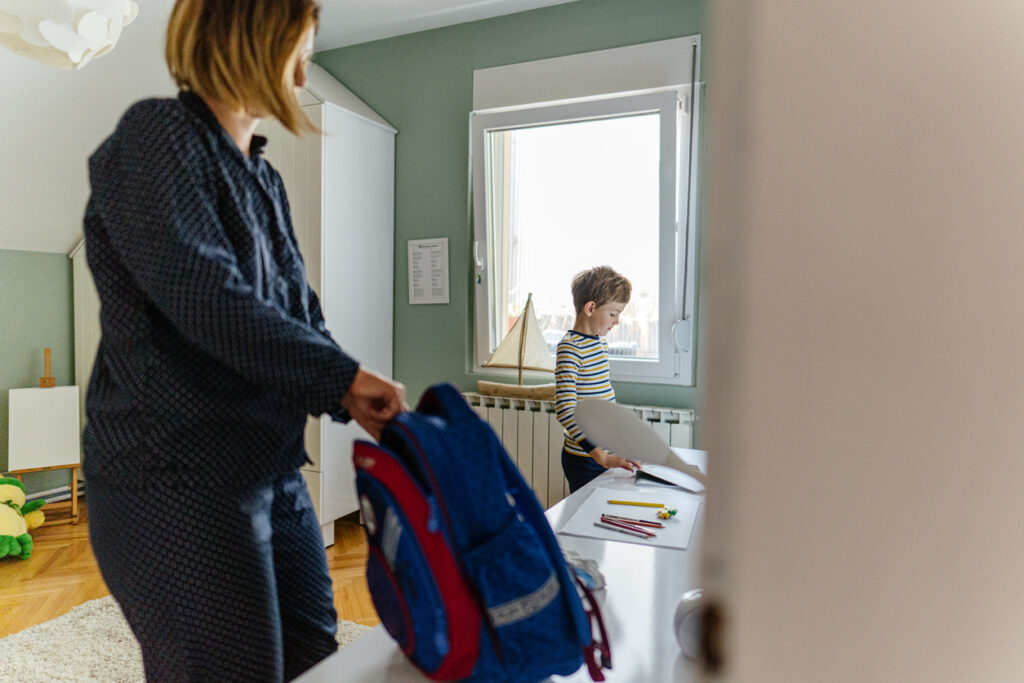 The Don'ts of What to Bring to a Theme Park
Don't go overboard on the packing. You really should be focused on the bare necessities, as overloading yourself with stuff could seriously impact your enjoyment of the day.
Don't bring any prohibited items – you should find a full list of banned items in the park's entry T&Cs. Typical items not permitted at theme parks include personal speakers, skateboards, alcohol, disposable barbecues, and other items deemed inappropriate by safety staff.
Don't bring gallons of bottled water with you to a theme park. You may think packing your own drinks will save you some cash, but bringing enough water to last all day is pretty much impossible, and you'll find plenty of places for refreshments around the park.
Don't wear clothes that aren't appropriate for the weather. We would highly recommend checking the forecast on the morning of your visit so you can get your outfit as spot-on as possible. You don't want to be too cold, but being laden down with unnecessary layers is almost more irritating.
Don't bring your pets! While Fido the dog may relish the idea of spending the day outdoors with their nearest and dearest, dogs (with the exception of guide dogs) are barred from most theme parks. Oakwood does offer free kennels on a first come first serve basis if you're visiting on holiday. Call the park on 01834 815170 to reserve a kennel.
Don't bring a full picnic with you to a theme park. Not only will it weigh you down, but some food items may not be permitted. Plus, with so many delicious eateries on site, finding somewhere for lunch and snacks is all part of the fun.
Bonus Theme Park Packing Tips
Bags packed and comfy shoes all tied? Before you set off to the park, here are a couple of extra things you might like to consider squeezing into your bag…
Entertainment for young children in long queues – smartphones or tablets with downloaded games/videos are ideal.
Prone to motion sickness? A small plastic bag could come in handy if you catch our drift…
If you're concerned about electricals and other personal items getting wet, a zip-lock bag is a neat, compact solution for water rides.
All set? Now you know what to bring, here's how to spend your day at Oakwood Theme Park. For more help and advice and to plan your visit, tap here for up-to-date visitor information.