Places to Stay
Places to Stay
Nestled in the tranquil Pembrokeshire countryside, Oakwood is the ultimate staycation escape for anyone in search of thrill-a-minute UK theme park holidays.
Welcome to Oakwood Theme Park! We may not have accommodation on site but our location in the heart of southwest Wales makes us perfect for a family getaway – particularly if a day at the theme park is on your agenda.
Anyone planning a holiday to Tenby, Saundersfoot or Pembrokeshire more broadly will no doubt have visited or heard of Oakwood Theme Park. We're at the heart of it all, attracting holidaymakers and daytrippers alike thanks to our prime spot in one of the most coveted regions of South Wales.
So, what are you waiting for? From coast to coasters, start planning your next getaway with our handy guide to accommodation that's near to Oakwood Theme Park.
Theme park holidays: The what, why and how
If you and the kids love nothing more than hitting the theme park on your holidays, why not make a theme park stay the focus of your next getaway? It's a fun, flexible way to plan your escape, whether for a week or a weekend.
By booking into a nearby hotel, cottage or camping site near to Oakwood Theme Park, you can enjoy a day or two at our beloved park, as well as being well-placed to take in everything that Pembrokeshire has to offer. In short, it's the perfect base for the whole family to enjoy this part of the world from.
Planning to visit Oakwood on multiple days during your holiday? Be sure to check which tickets are best suited to you and yours. For instance, here at Oakwood, we give guests the opportunity to book day as well as annual and seasonal passes, which may work out cheaper if you'd like to visit us more than once during your holiday in Pembrokeshire.
For more information about our pricing options, tap here for our ticket booking portal.
Where to stay for an Oakwood holiday?
If you're planning a Pembrokeshire holiday, finding accommodation near Oakwood Theme Park could be a wise choice. Not only is our park well-positioned for the likes of Tenby, Saundersfoot and Haverfordwest, but it's also a must-visit Pembrokeshire attraction in its own right – making it the ideal choice for your next holiday in Wales.
The question is, where should you stay when you get here? We've got you covered with a complete guide to places to stay in Pembrokeshire near Oakwood Theme Park.
Hotels and apartments
There are plenty of Pembrokeshire hotels within a short drive of Oakwood Theme Park, with each providing a tip-top base for a memorable getaway. From five-star spa retreats to traditional beachfront hotels in Tenby, whatever your budget, you'll find no shortage of establishments within a hop, skip, and jump of Oakwood. To narrow down your search, we'd recommend booking directly with one of the wonderful hotels nearby. From five-star, award-winning country barns and rooms at Canaston Oaks to ocean-view rooms at Saundersfoot Harbour, there's something to suit everybody here.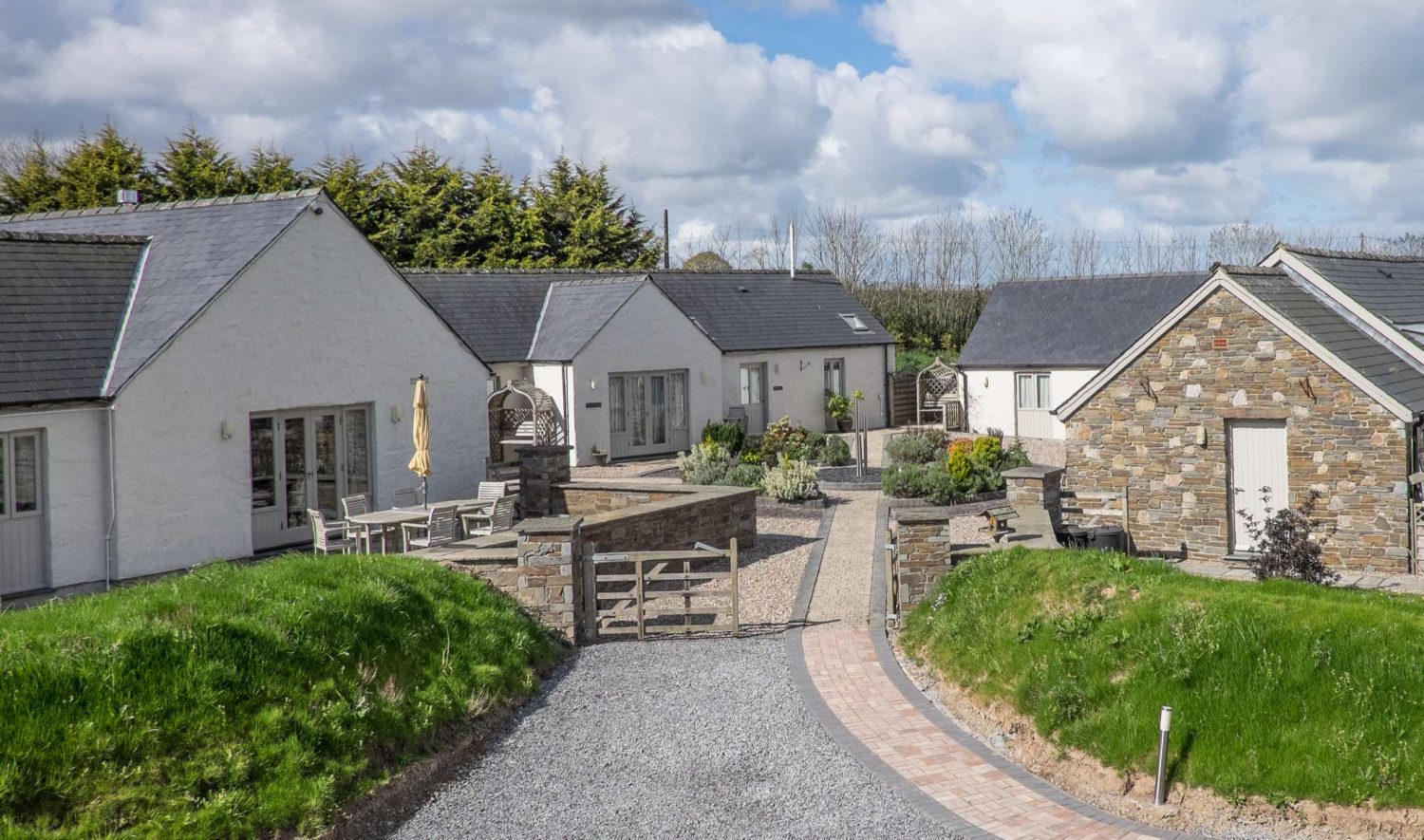 Canaston Oaks
Approximately 2 miles away
Approximately 9 miles away
Cottages
For those who like their home comforts and want some privacy and a garden to relax in, a cottage break near Oakwood Theme Park could be just the ticket. There are tons of self-catering holiday cottages in Pembrokeshire that fit the bill here, so whether you're travelling as a two or with the whole family in tow, we're confident you'll find something that fits the bill. Take a look at Coastal Cottages and Pembrokeshire Holiday Cottages to browse cottages within a few miles of Oakwood.
Pembrokeshire Holiday Cottages
Camping & Caravans
Whether you're on a budget or simply prefer sleeping under canvas, there are worse places to enjoy a camping holiday than Pembrokeshire. In fact, this beautiful region of Wales is a mecca for campers and caravaners alike, so you should have no trouble finding a campsite or caravan park near Oakwood Theme Park. Plus, thanks to our exclusive partnerships with Lydstep Beach Village and Kiln Park, kids go free at Oakwood when you stay at either of these local holiday parks – an offer not to be sniffed at.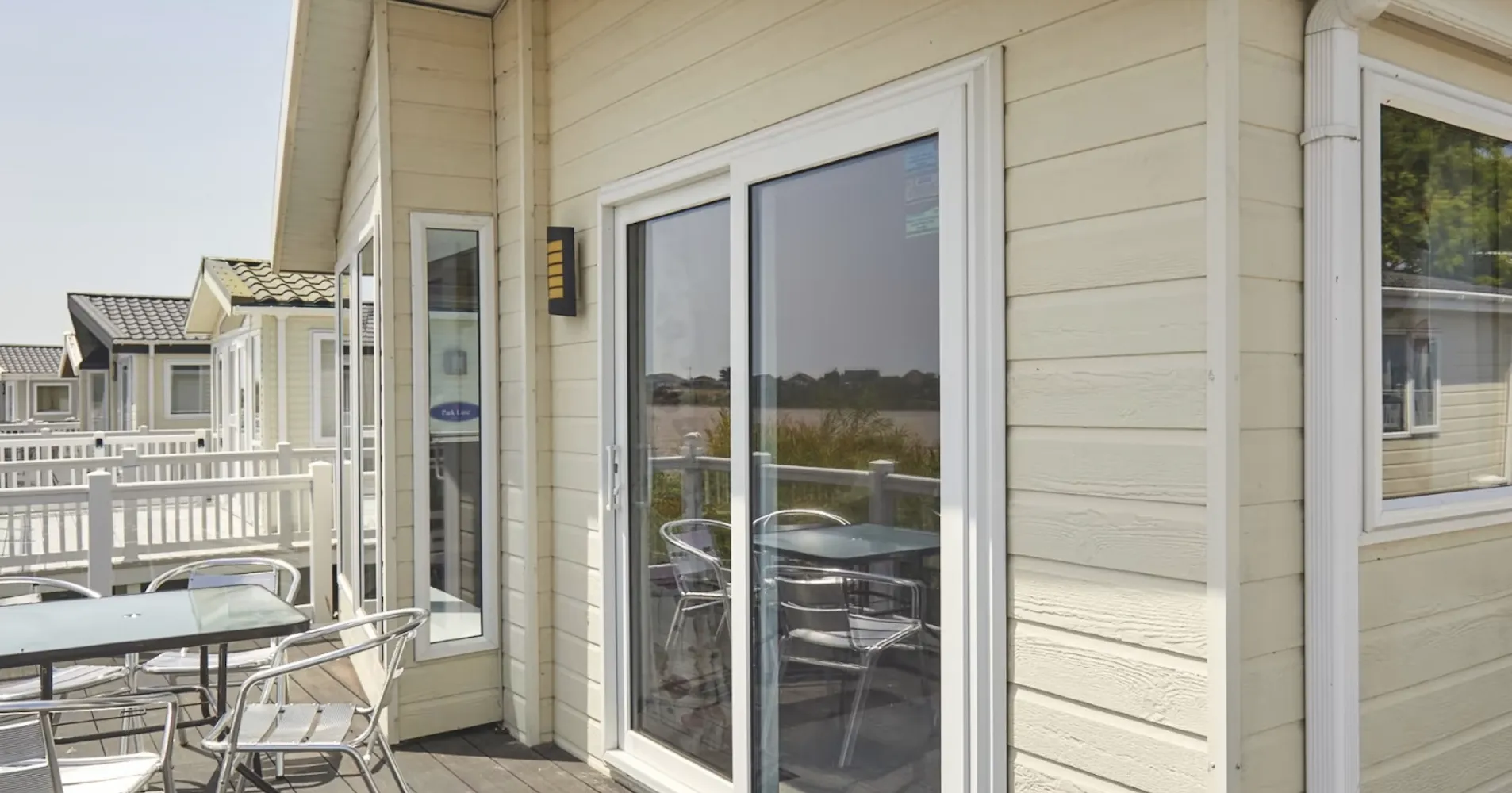 Lydstep Beach Village
Approximately 14 miles away
Kiln Park
Approximately 11 miles away
Holidays to Wales
Millions choose to holiday in Wales each year, drawn in by its blend of culture, cuisine, history, and spectacular natural beauty. And few places are as popular in Cymru (Wales in Welsh) as Pembrokeshire, whose gold-sand beaches, quaint coastal towns and first-class attractions make it a dream destination for every type of traveller.
Indeed, call us biased, but we think Pembrokeshire is the perfect place to enjoy a UK staycation. Whether you're travelling as a family of four, a group of friends or simply with your better half, this majestic corner of South Wales has everything you need for an unforgettable trip – whether that be top restaurants, Instagrammable coastal walks, or the opportunity to book tickets to Wales' biggest and best-loved theme park: Oakwood.
So, what are you waiting for? Whether you're staying for just a day or an entire week, start planning your Oakwood Theme Park holiday today. Tap here to book your tickets or call our team on 01834 815170 for more helpful information and advice.