Park Map
Park Map
Welcome to Oakwood Theme Park! Set in 80 acres of Pembrokeshire, open countryside, we are thrilled to provide you with our park map to help you explore and plan your day of excitement and adventure.
Our park map is designed to give you a comprehensive overview of all the attractions, rides, and amenities available at Oakwood Theme Park. Whether you are a thrill-seeker, a family looking for fun, or someone seeking a memorable day out, our park has something for everyone.
To make the most of your day, we recommend using the park map to plan your itinerary. Identify the attractions you are most excited about and create a route that allows you to maximize your time and enjoy all the park has to offer. Don't forget to factor in breaks for meals, snacks, and relaxation.
Our park map also highlights the locations of dining options, places to shop, toilet, first aid stations, and other amenities. This ensures that you have easy access to essential services throughout your visit.
We hope that our park map enhances your visit to Oakwood Theme Park and helps you create lasting memories. Get ready to embark on an unforgettable adventure and have a fantastic day exploring all the thrills and entertainment we have to offer.
Enjoy your fun filled day out with the family now!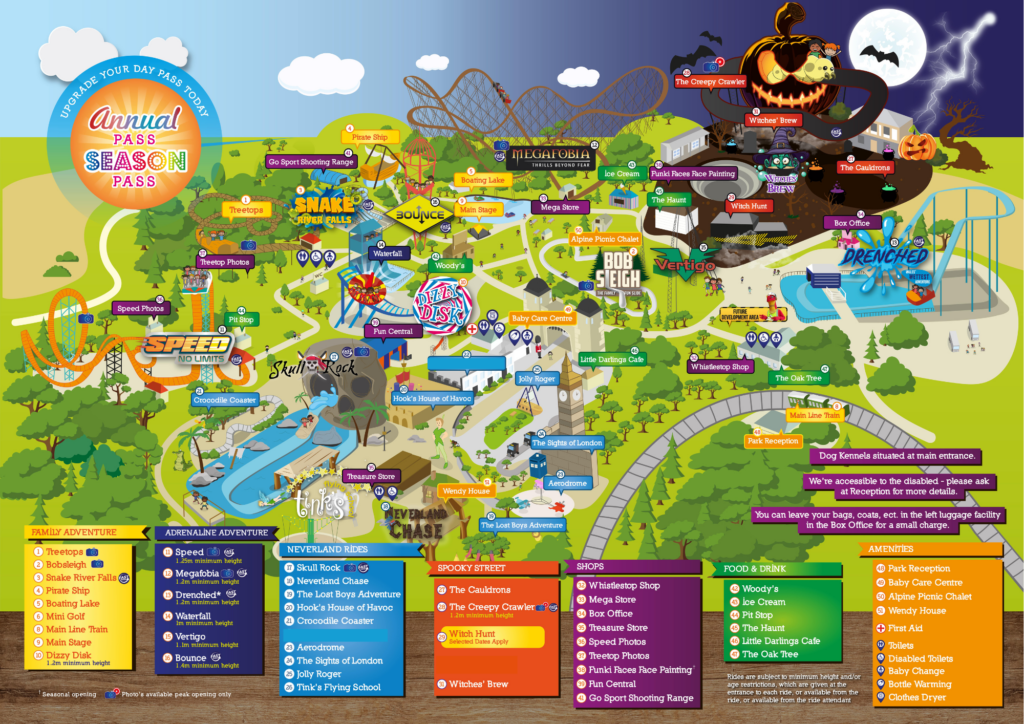 Discover more about Oakwood Theme Park on our social media…