Most Beautiful Countryside in the UK for Families
Most Beautiful Countryside in the UK for Families
30 April, 2019
Whether you're planning a bank holiday getaway, a tour of the UK's countryside hotspots, or simply looking for ideas to inspire your next family adventure, we're extremely fortunate that our country is filled with plenty of natural beauty to explore and enjoy. From the Lake District to the Cotswolds, and Dorset to Pembroke, there's much to admire in these green and fair lands for lovers of the great outdoors. Here's our rundown of some of the best places for people who like to get out and about.
1. Lake District
The largest National Park in England contains plenty of visual jewels, including the aforementioned lakes, such as Windermere, Coniston and Ennerdale. With Scafell Pike, the highest mountain in the UK, looming overhead, and plenty of amazing outdoor activities, such as boating, hiking and cycling, there's plenty of action to be had for an outdoorsy family. And with day-out fodder galore, such as from the Beatrix Potter Museum and wildlife park in Bassenthwaite, it's a must-visit UK destination for everyone.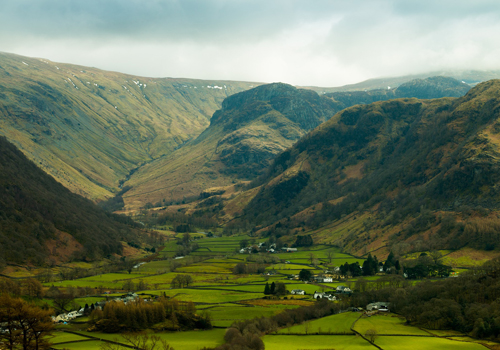 2. Dorset
If you like your views to be outstanding, then Dorset is the place for you. And don't just take our word for it, because large portions of the local countryside have been officially designated areas of outstanding natural beauty.
You'll also find yourself surrounded by ancient history when you visit the area, with protected monuments such as the Cerne Abbas Giant, Gold Hill in Shafttesbury and Maiden Castle located in the county.
3. Cornwall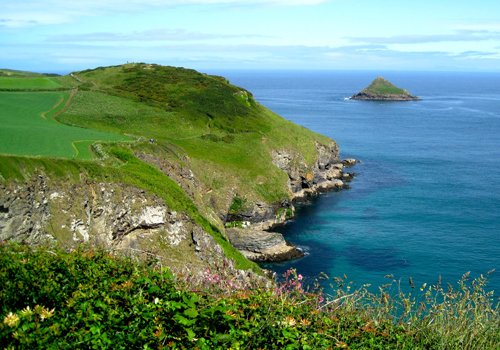 Apart from having the nicest climate in the UK, there's plenty of beautiful countryside for the sun to shine down on in this corner of England. You'll find much tanning and surfing to do around the beaches but come inland a little and you'll be spoiled for nature walks and activities. And if you want to see the potent power and potential of nature at its best, then a family day out to the Eden Project is a must.
4. Cotswolds
Another one of the UK's designated areas of outstanding natural beauty, the picturesque local countryside and rolling hills are home to wildlife parks, beautiful market towns and day-trip destinations for all the family such as the National Arboretum and Blenheim Palace.
This is a great place for ramblers and cyclists, so be sure to pack sturdy boots for everyone and don't forget your bike pump.
5. Pembrokeshire
Usually renowned for its beaches, which are regularly voted some of the UK's best, there's also plenty of beauty to be had on land too. From St. David's Peninsula with its hill fort and ancient aura, to child friendly adventure sites such as the coastal area between Abereiddi and Abermawr, where you'll find the Blue Lagoon, an old slate quarry which has been turned into the ultimate outdoor playground.
A great destination for thrill seekers
And of course, Pembrokeshire is home to the real jewel in the thrill seekers' crown, Oakwood Theme Park. With attractions for all ages, from a wooden rollercoaster that's been voted amongst the best in the world, to every tot's favourite hangout, Neverland, and plenty of wet, wild and wacky activities in between. There's something for everyone at Oakwood.
Follow Oakwood Theme Park on Facebook or Instagram to hear about the latest deals. And be sure to book your Season Pass online. Pay once and come back as many times as you'd like for the rest of the year!