How To: Booking tickets using Tesco Clubcard Reward Partner codes
3 June, 2021
We're here to help! Below you will find our step by step guide of how to book or purchase tickets using your Tesco Clubcard Reward Partner codes.
Please follow these steps carefully…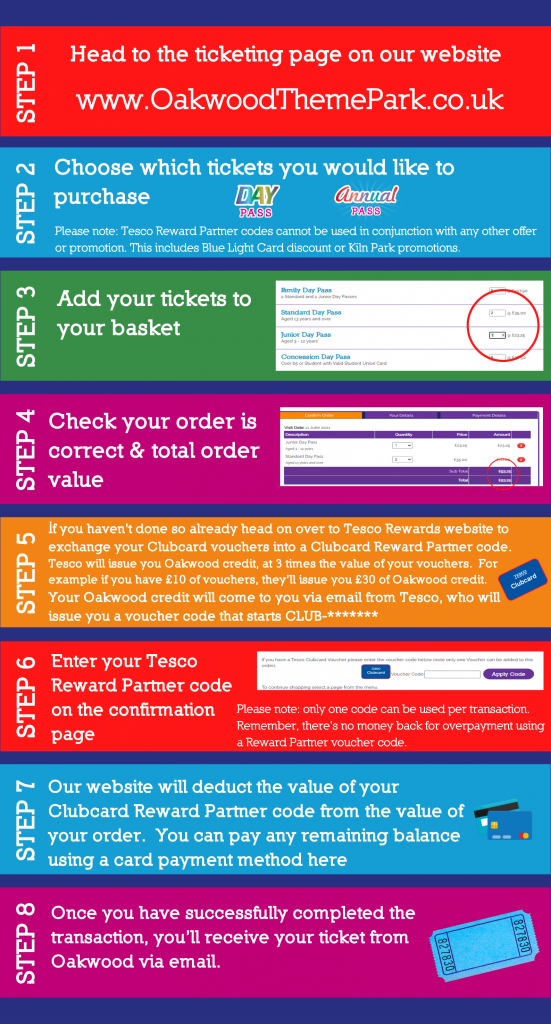 Our phone lines & office are particularly busy at the moment, we kindly ask that you do not call unless you have attempted all of the above steps to purchase tickets and still persist on having problems. 
Call us: 01834 815170
or Email us:

[email protected]