7 Date Ideas With A Difference
7 Date Ideas With A Difference
24 August, 2019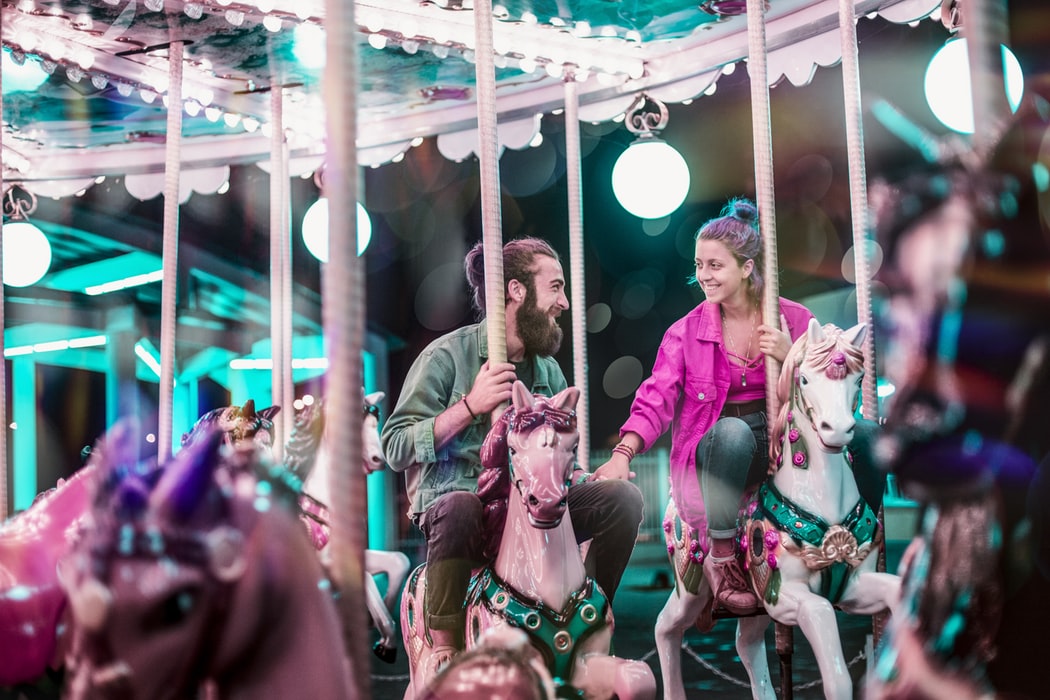 Dinner and a movie? Been there, done that. Whether you're bored of the same old dinner date or want some quirky ideas to impress someone new, we've got you covered. From adrenaline-packed theme park visits to giving back at your local charity, here's our top 7 dates with a difference.
Volunteer at a local charity together
Show off your compassionate side by volunteering at a local charity. It'll be a unique experience that you can share together, whilst also doing something great for the community. You can't go wrong! Find a local charity here. 
Get your heart racing at a Theme Park
There's nothing quite like speeding down a huge rollercoaster to make you appreciate those you like or… love. With your adrenaline going and heart-pounding, you won't be short of things to talk or laugh about, that's for sure. Why not visit Oakwood Theme Park, the biggest theme park in Wales, for a date packed full of thrills and fun. Get your tickets here!
Catch a laugh at a comedy night
Not got the best jokes? Leave it to the experts. Head to a comedy night for a guaranteed evening of entertainment. On a budget? Lots of places put on free nights if you're happy to watch the semi-professionals test out their skills. 
Ditch dinner out, stay home and cook
We know we said eating out can get old, but let's be honest, food is always a great option. So why not mix it up and cook up a feast in the comfort of your own home. Allocate a course each to you and your date, and see who can bring the best culinary skills to the table. Loser does the washing up?  
Test your detective skills at an escape room
If you're looking for something unique, you can't beat an escape room date. Trapped in a themed room, you're given a certain amount of time to complete the mission and break out! Work together to find the hidden clues and solve the puzzles dotted throughout the room. If want to see how well you work as a team, this one's for you!
Kick back with a board game at your nearby coffee shop
Boardgame cafes are on the rise, and it's easy to see why. Guaranteeing a few hours of laughs and fun, it's a great way to get to know someone new, or reconnect with your partner. But if you're worried about it all ending in tears, we'd suggest you avoid Monopoly…
Lose yourself on a hike in the wilderness
Escape the city, and head to the countryside for a date in the great outdoors. With the element of adventure and a little bit of exercise, the endorphins will be flowing, as will the positive date vibes. Experiencing something new as a couple is a great way to connect, so pack your walking boots and get hiking!
Have a great date!
Whatever you choose for your next date night, we're sure you'll have a blast. To purchase tickets for Oakwood Theme Park,
head to this page and book online to save!