Spooktacular
Spooktacular
BEWARE! You're in for a SCARE!
17th -18th and 24th-31st October 2020
Feel the atmosphere, enjoy the thrills and celebrate Halloween at Oakwood Theme Park. From scare mazes to family fun!
Watch This Space for 2020 Announcements!
Spooktacular 2019 has been nominated for a National Horror Award…Check out the jaw dropping details here!
Check out our 2019 Spooktacular attractions offering and watch our video below!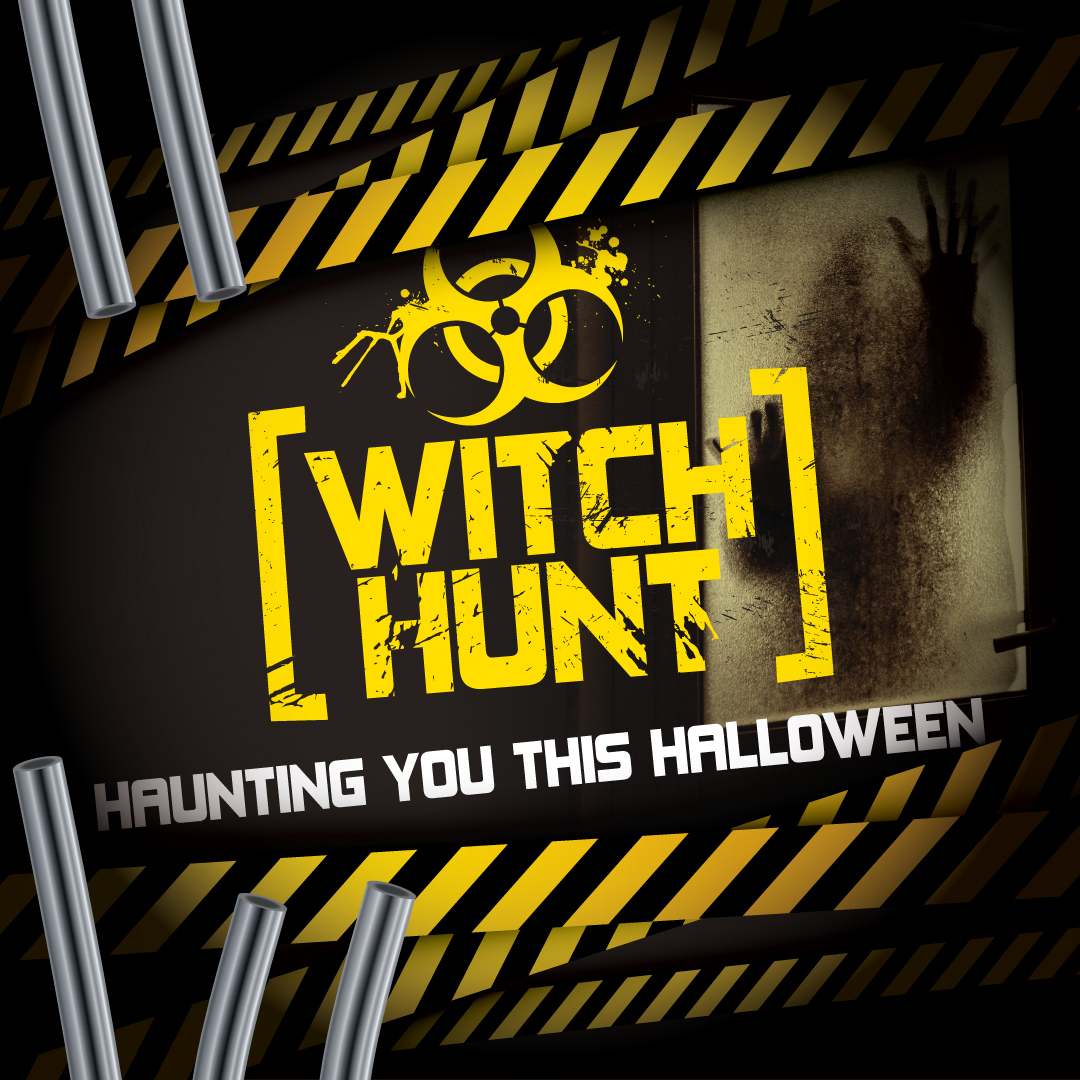 New in the summer of 2018, Witch Hunt returned for the 2019 season and has operated throughout Whitsun, July and August. Nominated for a 2019 Scar Award in the category of 'Best Out Of Season Attraction' at the industry leading Scare Awards run by ScareCon and held at Alton Towers, Witch Hunt returns for this year's Spooktacular Halloween event. In a world where Witches cause havoc and fear, the Witch Hunters work tirelessly to transform every day people. This walk through attraction scare attraction contains live actors and uses a combination of specially designed audio, lighting and effects.
Roll Up, Roll Up, the circus is in town! And the clowns cannot wait to meet you!! Step inside this world of fun but don't get caught Clowning Around! Who doesn't love to be entertained by the circus clowns, especially when they are as sinister and hungry as ours….

Voted our most popular Spooktacular attraction in 2017 and 2018, Hide. Run. returns with a revamped layout and challenge. This unique attraction sees participants try to evade our blood eating zombies, in a time based challenge to escape the maze. The last few years have been merely a warm up. It's time to let the games begin…
SPOOKTACULAR BITES BACK!
A late night haunt where the fear factor is turned up a notch or two…NOT for the faint hearted!
For latest updates check out our social media pages: Facebook, Twitter & Instagram!