Spooktacular
Spooktacular
21st-22nd & 28th October – 3rd November!
Are you a bit of an adrenaline junkie who loves to be spooked? If you think you're brave enough, we've got just the thing – prepare to be terrified as Oakwood Theme Park transforms into a spine-chilling world of fright. Our Spooktacular scare attractions are not for the faint-hearted, with heart-pounding thrills and screams designed to test even the most daring. So, are you ready to face your fears?
Spooktacular 2023
2023 Scare Attractions!
NEW for 2023! CLOWN SAWS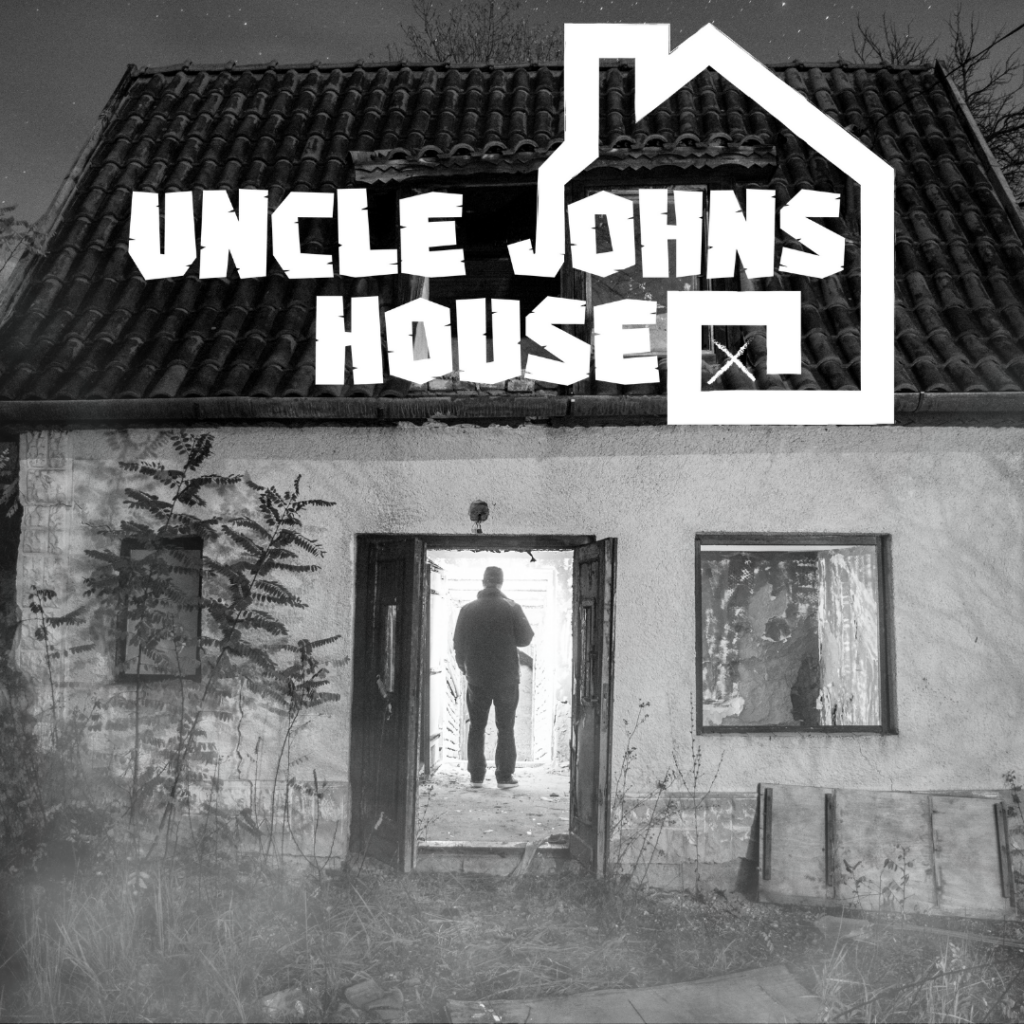 Back for 2023! Uncle Johns House!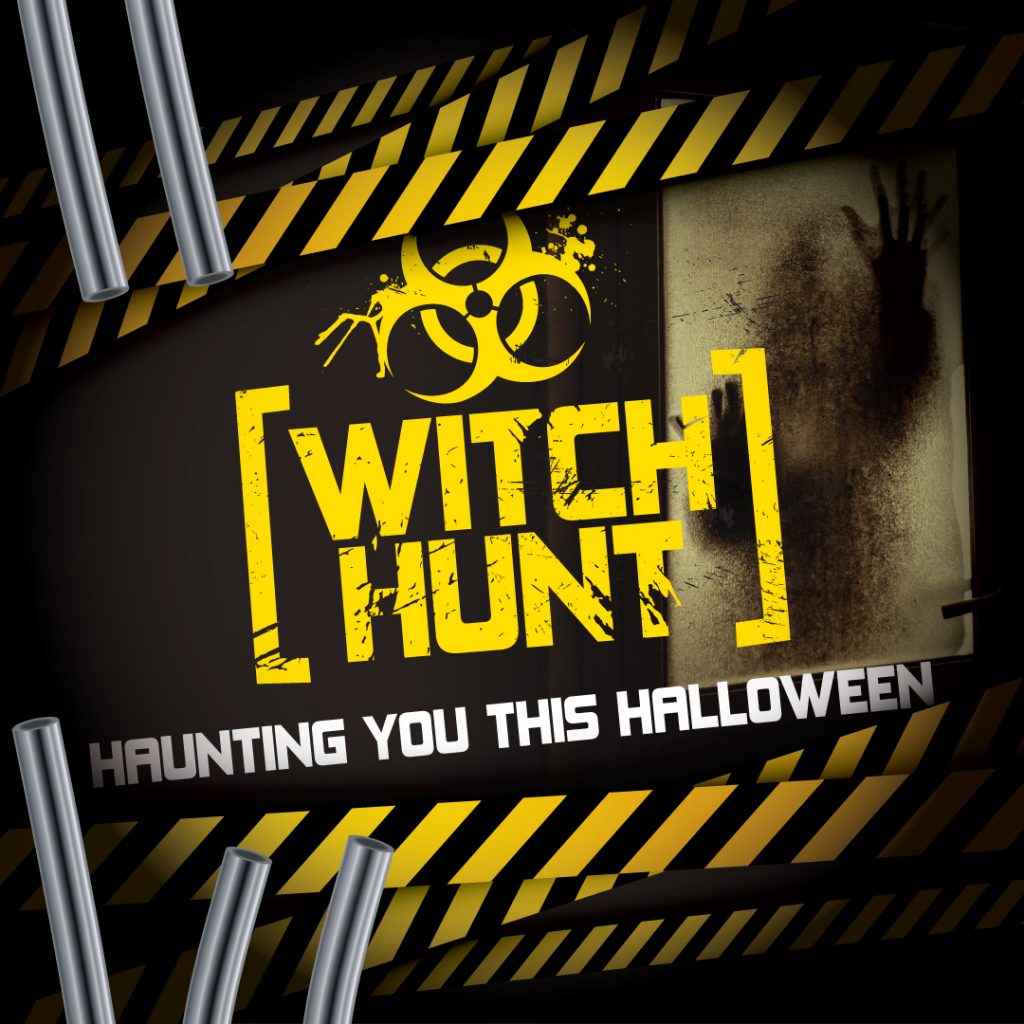 Witch Hunt!
PLUS….NEW for 2023 Spooktacular Game Stalls, Scare Zone & Entertainment!
CLOWN SAWS – NEW for 2023 – The definition of a clown reads; a comic entertainer, especially one in a circus, wearing a traditional costume and exaggerated make-up. So if a clown is to entertain, why do we have a fear of them? And if a clown is considered scary, is there anything more scary than a clown in a horror maze? Perhaps lots of clowns in a horror maze? And what if those clowns were armed with chain saws? Introducing Clown Saws, our new for 2023 Spooktacular attraction, and quite possibly the most frightening and extreme maze yet! Don't get swamped down, in Clown Saws!
Uncle John's House – Step into the darkness and uncover the haunting secrets that lie within this twisted abode. UNCLE JOHN! UNCLE JOHN they cry! Enter if you dare, but be warned, once inside, there's no turning back.
Witch Hunt – Beware as you step into a world of mystery and terror, where fear and superstition ruled the land. Join the witch hunters and make it out alive or will you succumb to the cackling cauldrons of the witches?
Combining our rides with some seriously scary attractions, Spooktacular is designed to expose your limits and keep you on your toes! Enjoy Oakwood and experience an evening of thrills, chills and adventure. With a number of dates through the spooky season, our Spooktacular scare event is the perfect place to do something a little different and set your heart racing.
If you're ready to venture into the unknown, Spooktacular is an exhilarating scare experience with a number of different spooky-themed activities to take part in.
What can I expect?
Rides Open Until 4pm
Crocodile Coaster – Dizzy Disk – Hooks House of Havoc – Neverland Chase – Skull Rock – Speed – Treetops – The Lost Boys Adventure – Tink's Flying School – Pirate Ship – Waterfall – Boating Lake – Snake River Falls
Rides Open Until 7pm
The Creepy Crawler – Witches Brew – Megafobia – Bobsleigh – Cauldrons – Jolly Roger – The Sights of London – Aerodrome
Here at Oakwood Theme Park we already have a huge love for attractions that get that adrenaline pumping. If you've visited us before, you'll know we have a permanent area at the park dedicated to rides with a spooky theme. With that in mind, our Spooktacular scare attraction ups the ante to really bring the chill factor.
Encounter horrifying creatures at every turn as you navigate through our Spooktacular mazes, as we bring you face-to-face with possibly your worst fears. We've created an immersive and interactive set of outdoor mazes with twisted paths and thrills around every corner – will you find your way out, or become lost forever in the darkness?
Our Spooktacular event was nominated for the 2022 Scare Awards, thanks to our live-action attraction that leaves a lasting impression. Celebrating the very best in the scare industry, it's the third time Spooktacular has been shortlisted – so you know you're in for a treat (or trick!).
When is Spooktacular?
It's only fitting that Spooktacular should occur around the eeriest time of year of course! You will be able to experience the horrifying Spooktacular event for yourself around Halloween time.
Embrace all things terrifying on 21st-22nd & 28th October-3rd November!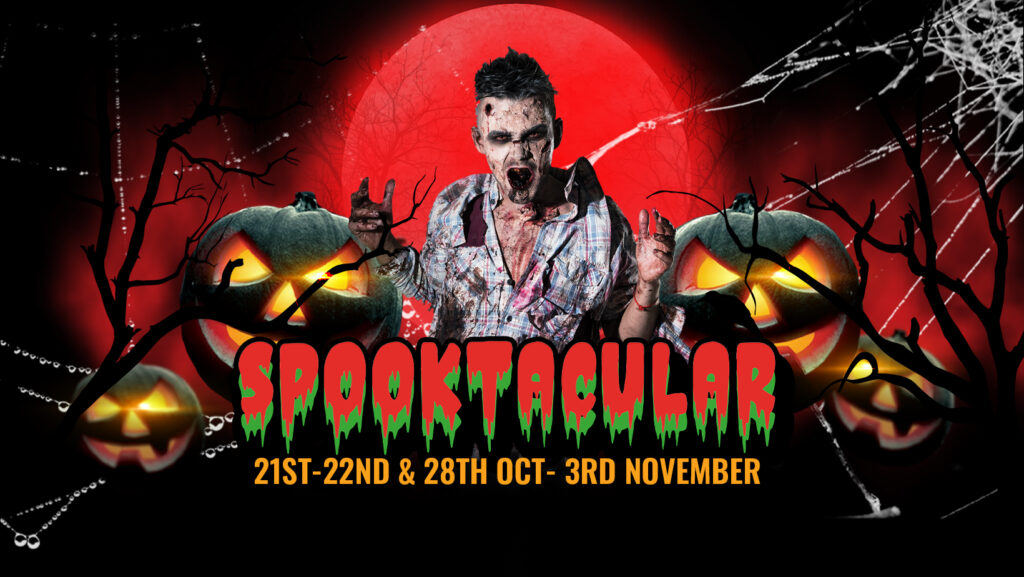 Can I buy tickets?
Is your spine already tingling at the thought of visiting our Spooktacular attraction? There is no additional charge for our Spooktacular attractions, all mazes are included with entry into the park.
Want to experience a day of adrenaline and can't wait for spooky season? You can buy general admission tickets and season or annual passes for Oakwood Theme Park here!
Things you should know about Spooktacular
Our Spooktacular mazes are designed to make people jump, so while there isn't a minimum age restriction to these attractions, we do advise parents to use their discretion. Generally we do not recommend the scare mazes for very young children or those who are easily frightened, so bear this in mind!
We encourage you to dress up in your scariest costume and really get into the spirit of the event – you might even win a prize for best dressed.
Capture the thrill of a lifetime with on-ride photos and don't forget to tag us on social media. You can use #oakwoodthemeparkspooktacular when sharing your experience online.
For directions on how to get to Oakwood Theme Park, check out our How to Find Us page for instructions, whether you're coming by car, train and ferry! Don't forget, Oakwood also has free parking.