What's been happening at Oakwood over the winter?
What's been happening at Oakwood over the winter?
11 April, 2019
More Smiles and savings at Wales' largest theme park
It's all been going on in Pembrokeshire this winter – as we gear up for the opening 2019 Season on 15th April. In fact, over the past five years, we've spent millions of pounds making Oakwood Theme Park even bigger and better. That means more excitement and more rollercoaster hills than ever before. Our two new rides are just the start. But what a start they are…
New rides and old favourites
There's our brand new ride, 'Dizzy Disk', which is fabulous fun for all the family. Take your place and glide back and forth whilst getting in a real spin! Then there's the breath taking 'Bounce', which has enjoyed a £400,000 refurb. Both are ready to reopen this summer to join our speedy set of rides that already include Megafobia, regularly voted one of the best wooden rollercoasters in Europe. Do you dare to ride the fast and furious five?!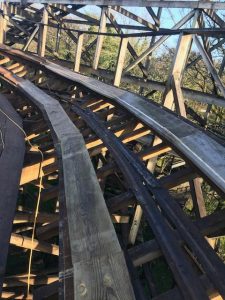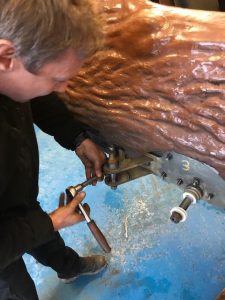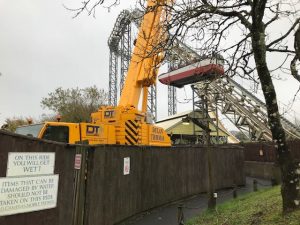 Kids, coasters and cafes
Your little Darlings and Tinkerbells will also want to fly right over to our £4.5m Peter Pan themed area for children, called Neverland. You'll discover a wide range of themed rides and an undercover play world to explore, especially designed for smaller and big kids alike – including a gentle children's Crocodile Coaster, splashingly good water slide and more.
For the more daring folk, we've also scared up £1.5m to create 'Spooky Street' for the whole family. You'll find fun rides, themed attractions and a new pizzeria to add to our other food and drink outlets. Whether you're brave enough for Wales' original live action scare-maze 'The Witch Hunt', ready to ride the grasshopper-themed kid's coaster 'Creepy Crawler', or happy to watch your little monsters burn off some energy on our 'cauldron' trampolines, you'll find plenty to fright and delight.
More flash for your cash
With almost 30 rides and experiences, one day at Oakwood Theme Park just isn't enough. That's why we're also launching the Oakwood Theme Park Season Pass, as well as offering our popular Annual Tickets. For only a few pounds more than a Day Ticket, you'll be able to come back as many times as you like to our Pembrokeshire theme park from 15th April to 3rd November 2019. That's a lot of bliss for your buck.
We've been helping to create amazing memories and great value family fun for more than 30 years. Today, we're now the largest theme park in Wales. So, get ready for more adventures and excitement from 15th April 2019 as we make this the best season we've ever had. Book now online to save even more.