Supporting Greenacres Dog Food Appeal
Supporting Greenacres Dog Food Appeal
22 June, 2021
Oakwood Theme Park is delighted to be able to support the Pembrokeshire based charity; Greenacres Rescue by donating 300 cans of dog food to their recent appeal. Greenacres desperately need further donations of wet dog food, preferably tinned. However, will gratefully welcome pouches/trays or monetary donations if possible.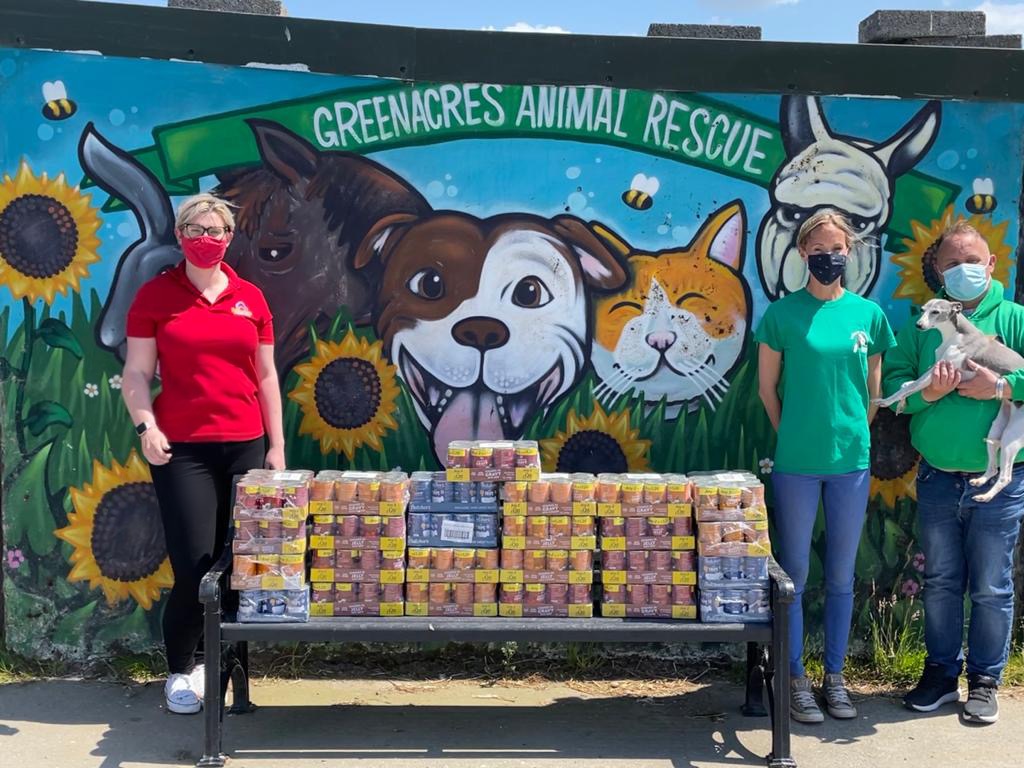 Greenacres is a small, non-profit, animal rescue centre based in Pembrokeshire. In 2016 they became solely responsible for the care of stray dogs collected by Pembrokeshire County Council.

They accept all brands of dog food. These can be donated to any of their shops (Milford Haven, Pembroke Dock, Narberth and Haverfordwest), directly to the centre or our drop off points at Morrison's, Tesco and Pets At Home Haverfordwest and CCF in Johnston.

Greenacres currently have a sponsorship deal set up with Burns Pet Nutrition that takes care of all of our complete dry dog food needs.

At Oakwood we recognise that our furry friends that have found their forever home are part of the family. Oakwood Theme Park offers free kennel facilities on site, allowing guests visiting the park to bring their dog along and visit them as many times as required throughout the day. Guests can reserve a kennel on a first come first serve basis by calling 01834 815170. We always recommend bringing their bed, food/water bowls and their favourite toy to ensure they're comfortable during their visit.