Oakwood Sponsors Teacher Of The Year At Local Hero Awards
Oakwood Sponsors Teacher Of The Year At Local Hero Awards
17 February, 2020
The Local Hero Awards held by Radio Pembrokeshire are to recognise and reward individuals who 'go the extra mile' and contribute so much within our local community.
The awards ceremony was held at Wolfscastle Country Hotel on Thursday 13th February with a whole host of incredible individuals nominated within the categories along with their proud sponsors! The evening was hosted by Connie Fisher and Lee Jukes from the drive time show with entertainment from Max George which included his recent hit 'Barcelona'. The chosen charity for the evening was Get The Boys A Lift, an organisation currently working to better improve mental health within the community.
Matthew Davies, catering manager here at Oakwood proudly presented Andrew Desborough from Pembrokeshire College the Teacher of the Year award for his outstanding contribution to our community. Andrew has been teaching the military prep course at Pembrokeshire College for 16 years, after originally starting his career in Insurance. He has since introduced 350 people into the military.
(Left: Andrew Desborough, Teach of the Year winner. Right: Matthew Davies, Catering Manager at Oakwood Theme Park)
We would like to congratulate all nominees and awards winners for their commitment and dedication to our local community!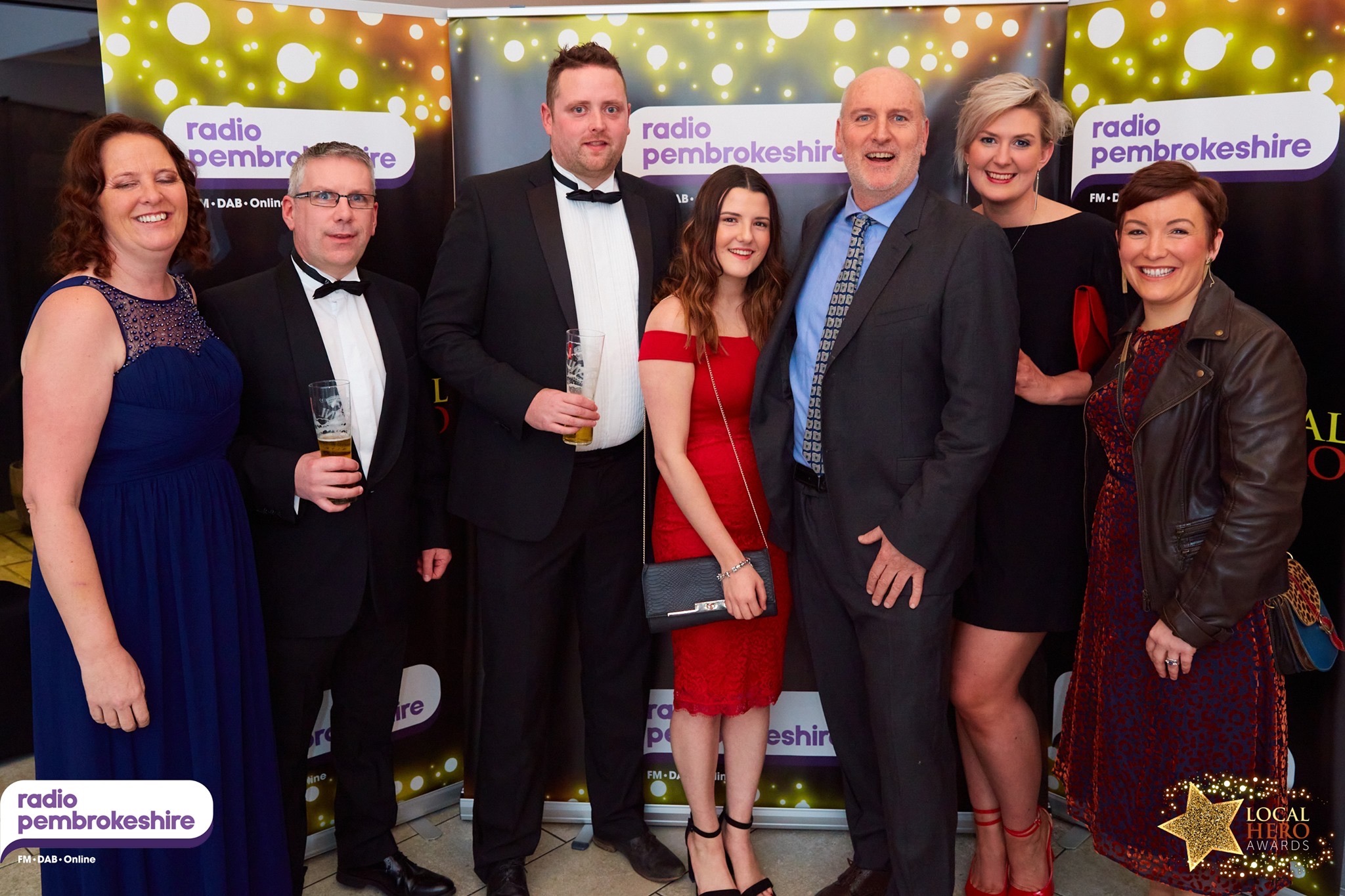 Full List of Award winners below….
Child of Courage sponsored by Rainbow Reef Daycare – Ruth Pooley
Parent of the Year sponsored by Wolfscastle Country Hotel – Allana Jones
Inspiration Award sponsored by Pembroke Power Station – Katie Crimmins
Good Neighbour Award sponsored by Evens & Co Ltd – Marie Marshall
Bravery Award sponsored by The Bluestone Foundation – Jill Thomas
Community Champion sponsored by Pembrokeshire National Park – Sian Richardson
Fundraiser of the Year sponsored by Pembrokeshire Frame – Dawn Howells
Sports Star of the Year sponsored by Day's Motor Group, Haverfordwest – Sam & Daisy Coleman
Carer of the Year sponsored by East Park Care Centre – Martyn Hart
Teacher of the Year sponsored by Oakwood Theme Park – Andrew Desborough
Special Recognition Award sponsored by Radio Pembrokeshire – Belle Curran
Highlights from the evening will be aired on Thursday 20th February on Radio Pembrokeshire evening show. Tune in for more details.
#PEMBSLHA20