INVITE ONLY! Spooktacular Preview Event!
INVITE ONLY! Spooktacular Preview Event!
5 October, 2021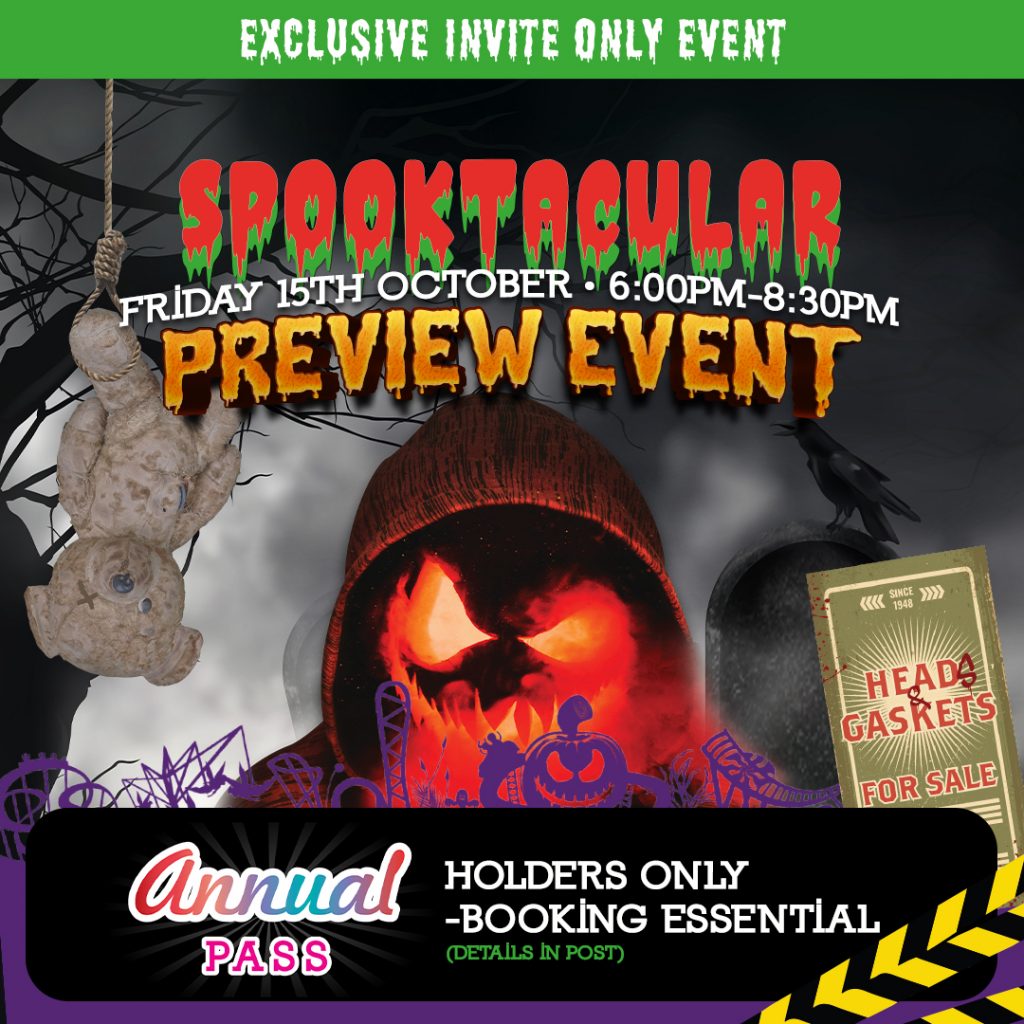 THE DETAILS…
We'd like to invite all Annual Pass Holders to our exclusive invite only Spooktacular Preview Event on Friday 15th October 2021 between 6:00pm-8:30pm!!
Experience the thrills, chills and hair raising horror of Spooktacular 2021 before it opens to the public!!
Witch Hunt returns this year as the SA team have a breach in their cell block…Along with 3 NEW scare attractions! ALONE, Dismantled & Teddy Bears Picnic.
LIMITED AVAILABILITY – BOOK NOW!!
To book your FREE space at our Spooktacular Preview Event please email [email protected] including your NAME & ANNUAL PASS MEMBERSHIP NUMBER.
We'll see you there…if you DARE!!