6 Kid-Friendly Rides at Oakwood Theme Park
6 Kid-Friendly Rides at Oakwood Theme Park
9 September, 2019
They may be small, but they sure dream big, and here at Oakwood Theme Park, we've got the rides to match every kid's ambition. From whizzing through the woodlands on Treetops to spinning until you can't spin anymore on Witches Brew, here's our top 5 kid-friendly rides.
Treetops
Minimum height: 1 metre
Kids will love this magical adventure whizzing through the treetops and into the surrounding woodlands. With ups and downs, twists and bends, it's no surprise that Treetops is one of Oakwood's most popular rides. 
Aerodrome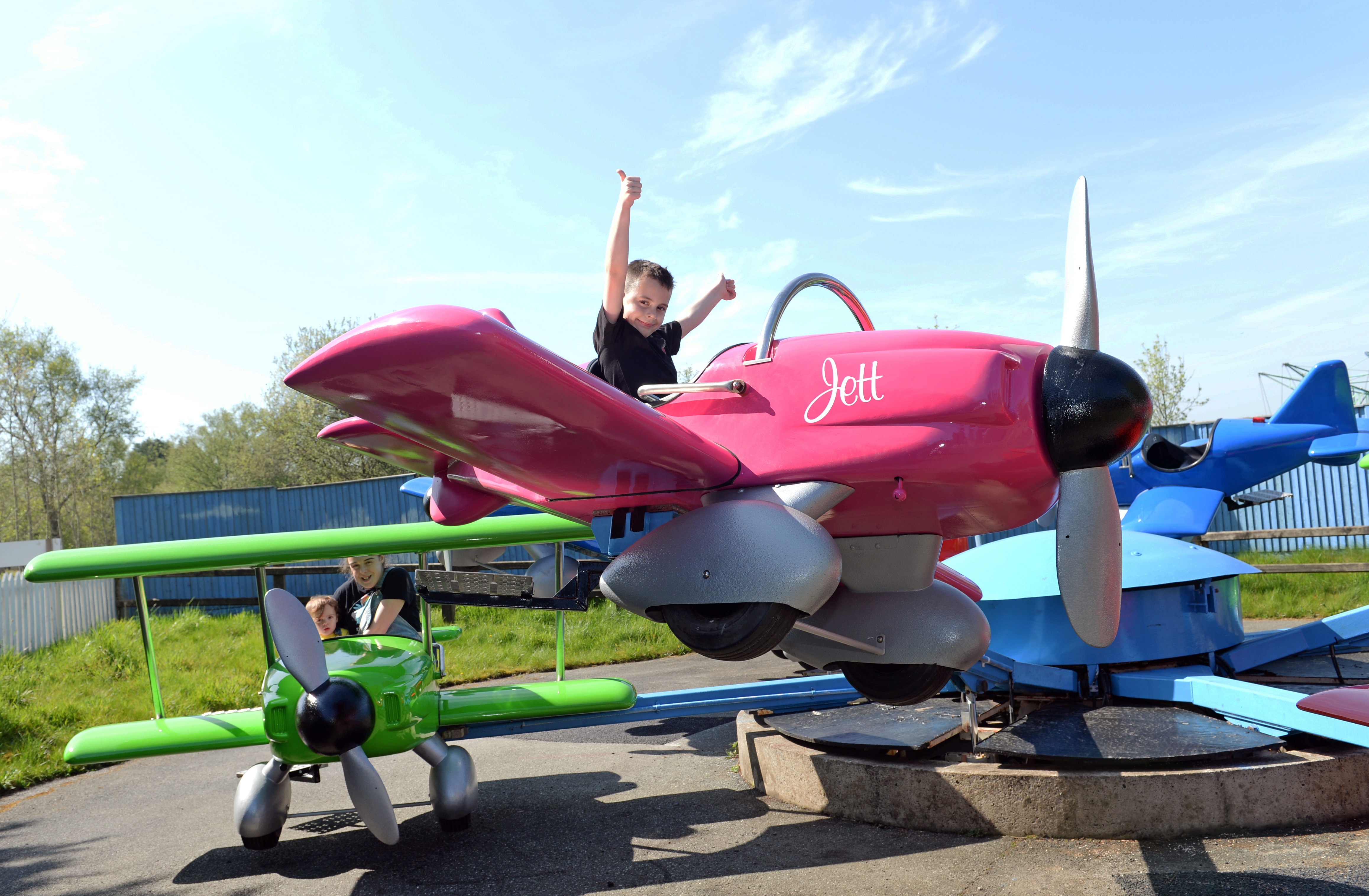 Minimum height: 1 metre to ride alone
Take to the skies and fly through the air on Aerodrome. It's time to put on your pilot hat, and take hold of the reigns as you get ready to take off. Better grip on! You'll be whizzed around and up and down as you take in the views from your own mini plane. 
Creepy Crawler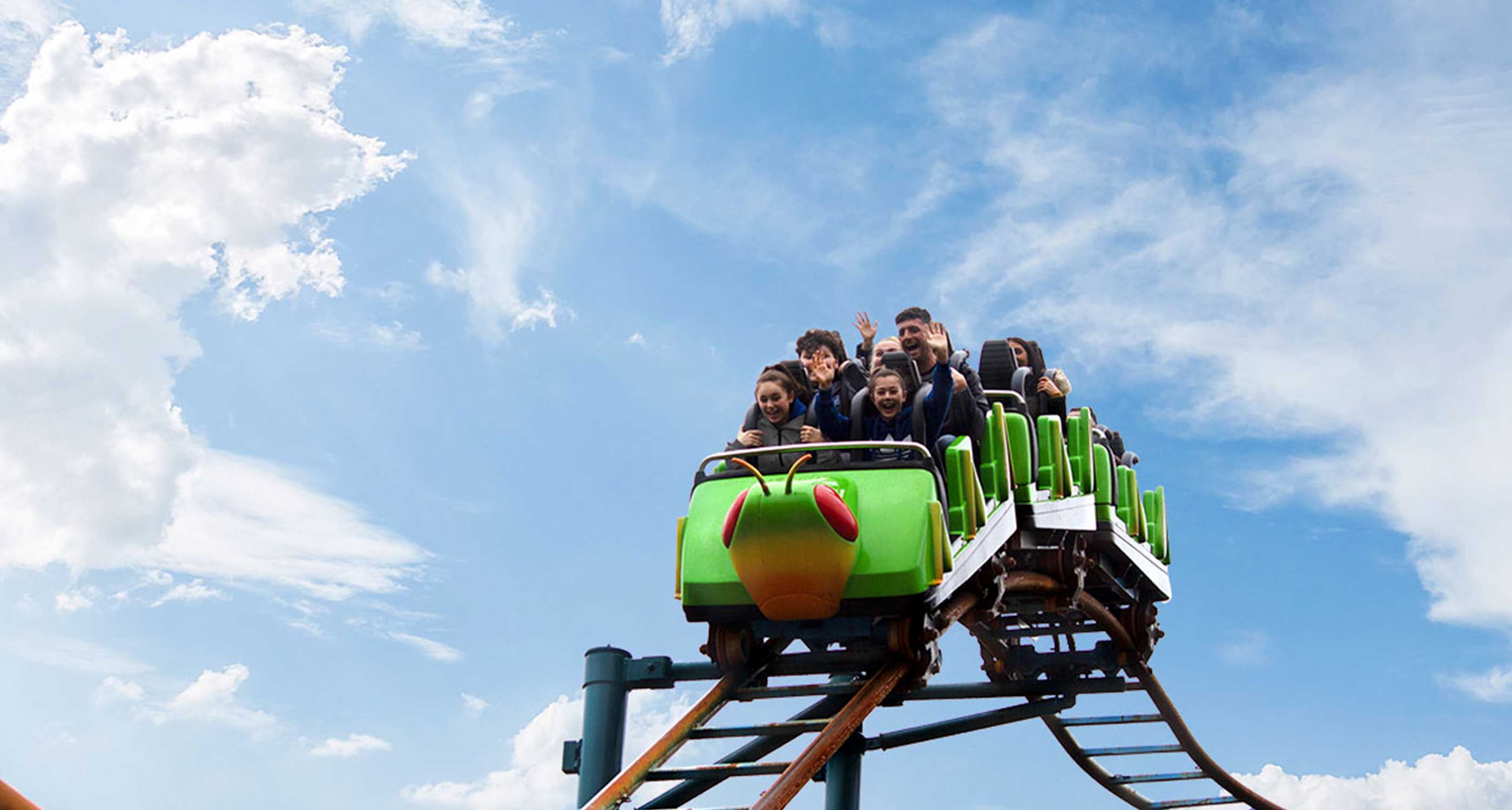 Minimum height: 1.2 metres
Brave our ladybird-themed coaster with the whole family. With speedy twists and bumps as you crawl around the track, it's guaranteed to get some shrieks and laughs along the way. This one can give you a bit of a fright, so if you're at least 1.2 metres tall, come on board and see if you've got what it takes!
Witches Brew
Minimum age: 2 years old
If you think you're brave enough, take a seat in one of the witch's giant teacups and hold on tight. She likes to stir her magic brew quite fast, so prepare yourself for some dizzy action. 
Crocodile Coaster 
Minimum height: 1 metre to ride alone
Got a little thrill-seeker in the family? Better make sure Crocodile Coaster's on your list! Our resident croc might look friendly enough, but watch out he doesn't gobble you up. Don't forget, you've got to be at least 1 metre tall to jump on this one. 
Tink's Flying School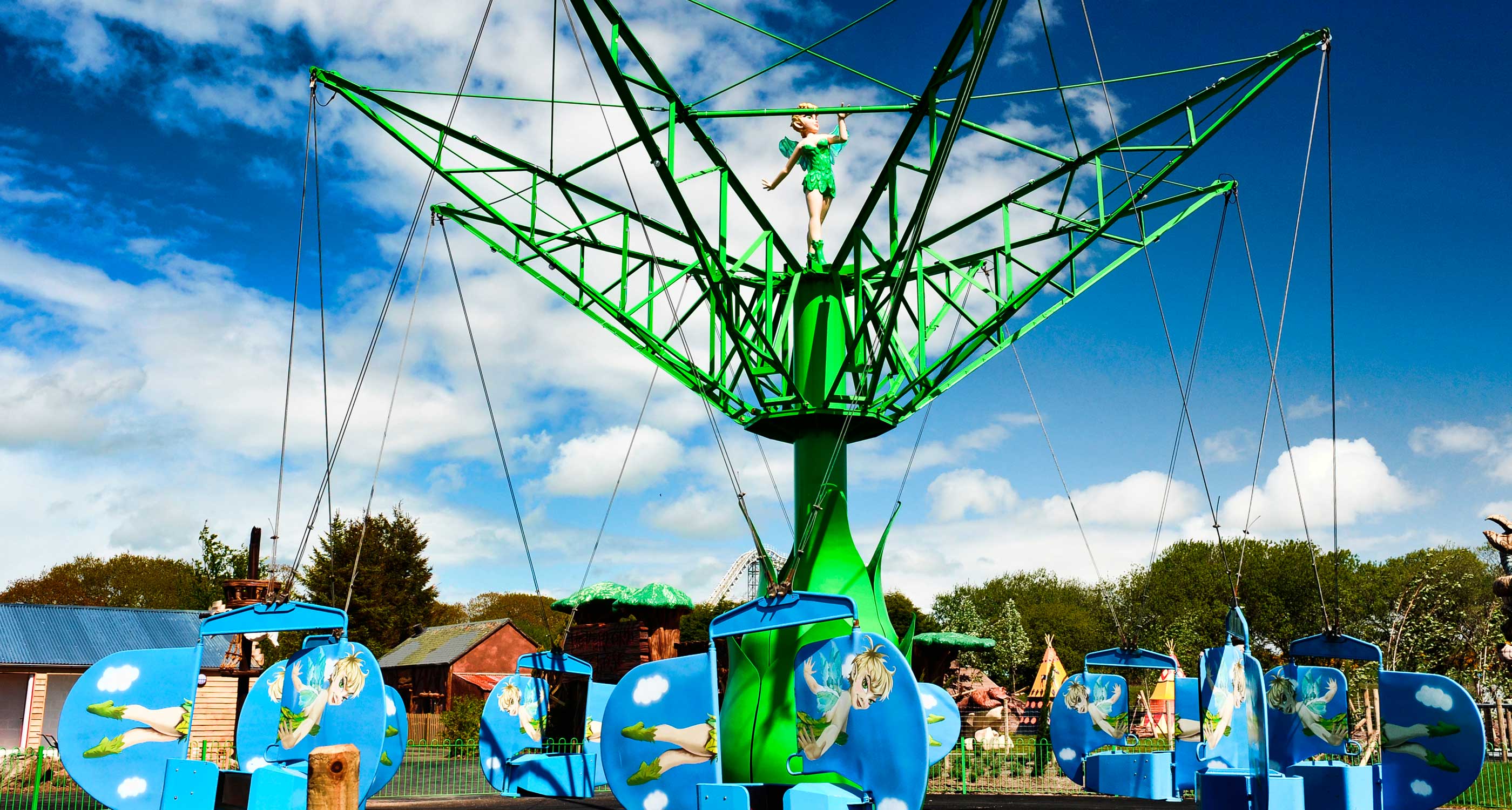 Minimum height: 1 metre to ride alone
Love fairy dust? This one's for you. Join Tinkerbell and glide through the sky on this magical adventure. Stretch your wings as you whizz through the air, and put your flying skills to the ultimate test. 
Ready for your family day out at Oakwood Theme Park? 
Don't forget, we have our Super Saturday Ticket available when you book online! Get your tickets here.