The UK's Favourite Family Day Out Destinations
Best Days Out: The UK's Favourite Family Day Out Destinations
24 May, 2019
There are just so many things to do on a family day out in the UK!
It's true, when it comes to family days out, we're truly spoilt for choice. From wildlife parks to water parks, from secret gardens to seaside towns – the UK is packed with an incredible amount of family-friendly attractions and activities.
Get inspired
Whether you're looking for your family's next adventure or if you want some inspiration for the summer holiday, this is for you. Here are some of the top attractions that are loved by families across the UK – how many have you and your little ones been to?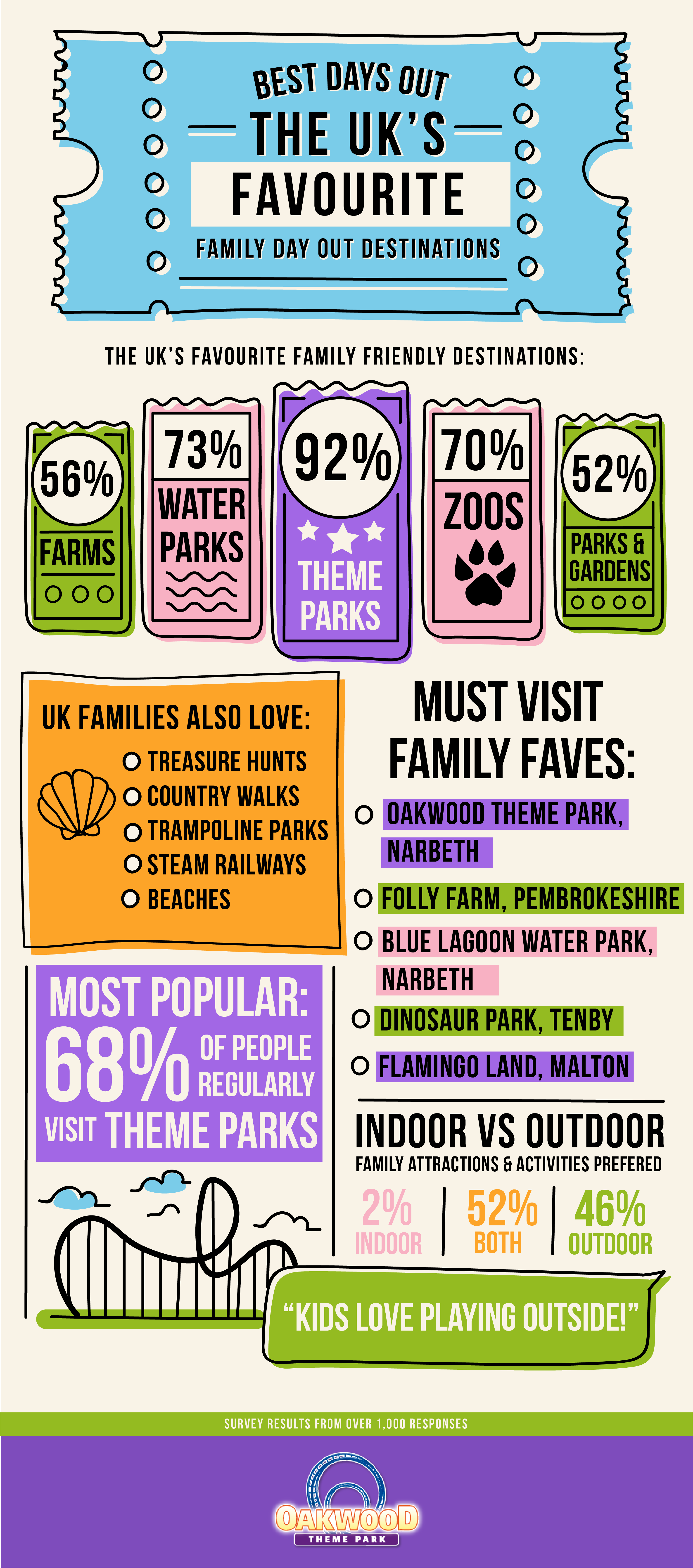 Best Days Out[/caption]
With the temperature rising and parents hoping that the weather continues to improve, it's no surprise that theme parks are some of the most popular days out.
Where will you be heading this summer school holiday? Find out how much you can save by
booking your tickets to Oakwood online
.